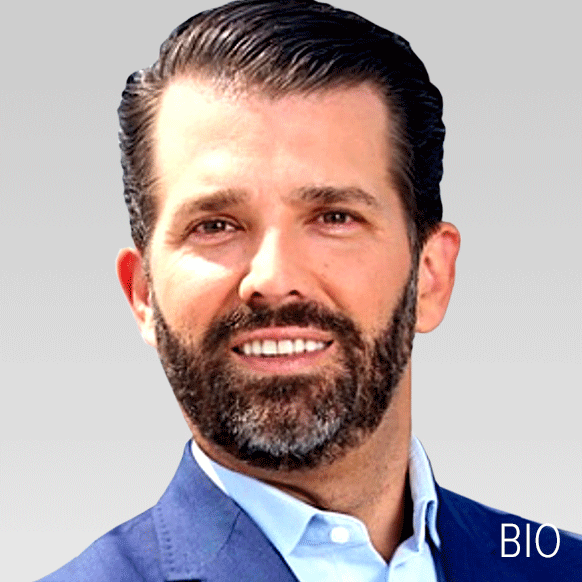 Donald Trump Jr.
American Freedom
American political activist, businessman, author, former television presenter and Executive Vice President of The Trump Organization. Donald Trump Jr. will get you excited about America again and inspire you to reach your biggest goals.
How to Win Back America
How You can Help Establish an America First Policy
Ways to Stop Wasteful Liberal Spending in Washington DC
How You can Help Put Money Back into the Pockets of Working Americans
Protect U.S. Border from Illegal Immigrants and Save our Economy
How to Protect American Freedoms and Liberties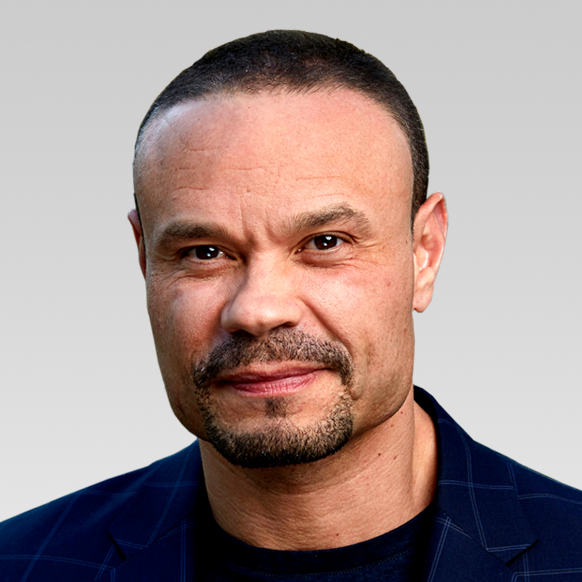 Dan Bongino
Conservative Movement
American conservative political commentator, television and radio show host, author and previously served as a Secret Service agent (1999-2011) in the White House. Dan's inspiring session will show you what you can do to protect the conservative movement in America.
How to Protect the Conservative Movement in America
The New Renaissance in America and How to Participate
How to Understand and See through Fake News
The Truth about Culture War and How to Win It
How the Leftist Political Establishment is Trying to Dismantle America and How We Stop It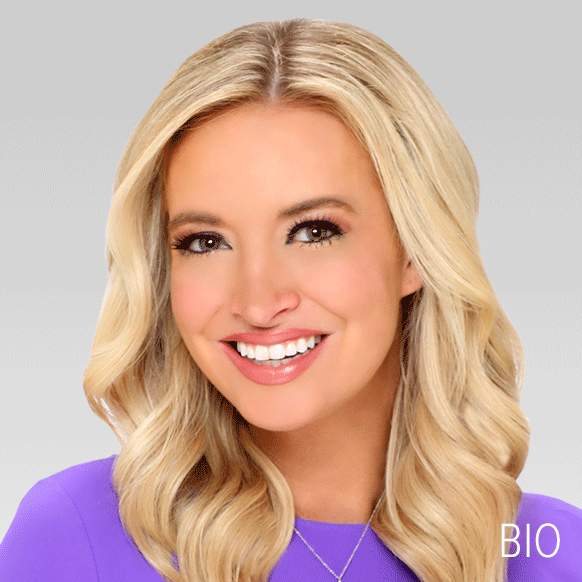 Kayleigh McEnany
Faith & Family
American conservative political commentator and author, Kayleigh McEnany served as White House Press Secretary for the Trump administration and is currently an on-air contributor for FOX News. Her pro-family, pro-faith session will inspire you to live a life of service to others and will help you to achieve the American dream.
Heart & Soul of America
How and Why You Need to be Involved in the Conservative Grass Roots Movement in America
Ways to Improve the Lives of Everyday Americans
Things You Can do to Fight Back against Fake News
Insider Stories from the Trump White House
How You can Ensure Washington DC is Held Accountable for their Actions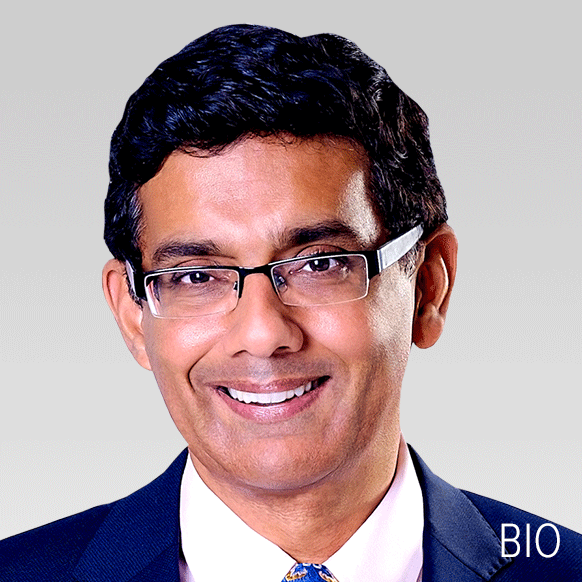 Dinesh D'Souza
Capitalism
Indian-American political commentator, author and filmmaker. Dinesh D'Souza has been a political and social activist and commentator for more than two decades. In his inspiring session, Dinesh will show you what you can do to protect American ideals and values and how conservative principles are key to economic and social success.
How to Stop the Democrat's plan to steal America's Wealth
How Capitalism and the Free Market are Critical to Your Success
Ways to Stop the Socialist Liberal Agenda to Steal America's Wealth
How to Keep America the Greatest Country in the World
How to Protect American Ideals from Being Stripped from our Schools and Culture
Ways You can Stop the Insanity in Washington DC
Sheriff David Clarke
Freedom and Security
Sheriff David A. Clarke is the legendary Sherriff of Milwaukee County, Wisconsin. He is nationally recognized for his tough stance on social issues. He will show you how to take back your local community and make America safe again.
How to Make America Safe Again
Why Blue Lives Matter
How to Ensure Proper Law Enforcement Funding
Ways to Defend Your Second Amendment Right to Bear Arms
How to Protect the Border and Save Lives
What You Can Do to Make a Difference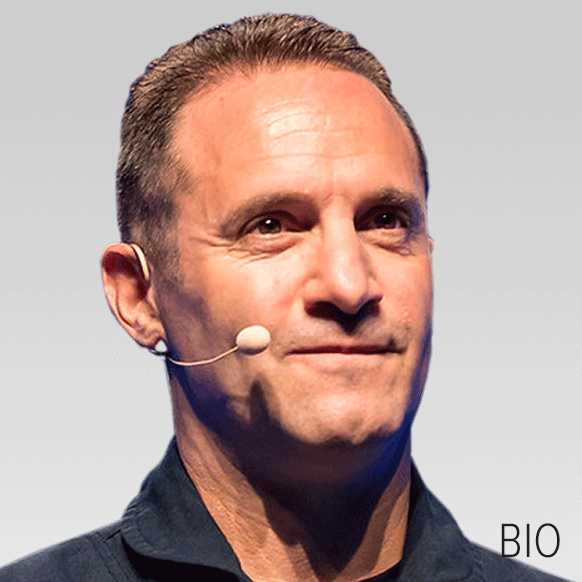 Lt. Col. Waldo Waldman
How to Protect America
Decorated fighter pilot, author and motivational speaker, Lt. Col. Waldo Waldman will show you how to live a life of purpose, passion and performance. His session will show you how courage and compassion are key to winning any fight. His dynamic session will help propel you to new levels of personal and professional success.
Create a Culture of Excellence and Performance
Ways to Create a Culture of Excellence and Performance
How to Survive and Thrive through any Economic Challenge
How to Build Trusting, Revenue Producing Relationships with your Employees, Partners, and Customers
Fighter Pilot Strategies for Successful Living
How to Convert Fear into Focus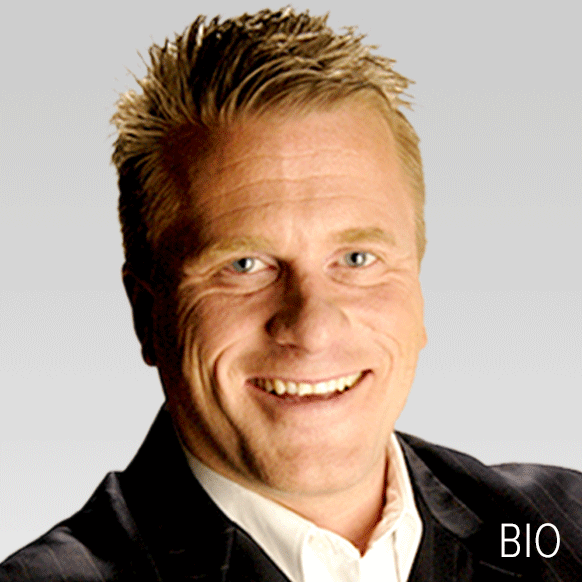 Chris Widener
Optimism
Chris Widener was named one of the top 50 speakers in the world and one of Inc. Magazine's top 100 leadership speakers. Chris is a member of the Motivational Speakers Hall of Fame. He's written 22 books that have been translated into 14 languages including the Art of Influence and Lasting Impact. Chris is the founder of PolitiCrossing and the President of the American Freedom Tour.
The Power of Optimism
The Art of Influence in Politics
How to motivate and persuade others
The Key Role of Faith in changing culture
The Importance of the Family in the Conservative movement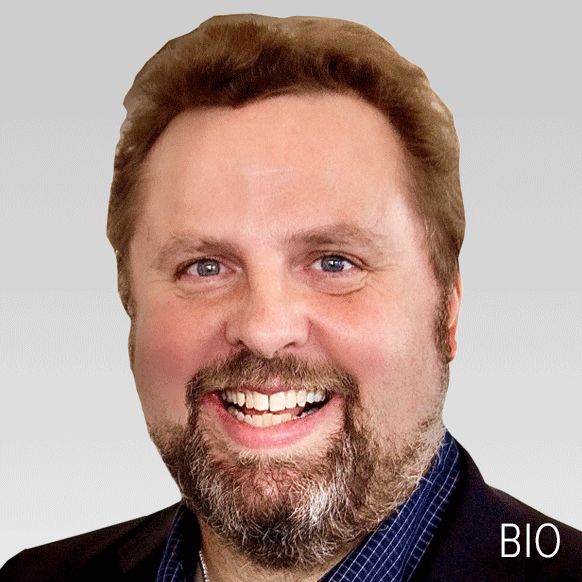 Dr. Steve Turley
Patriots Rising
Dr. Steve Turley is an internationally recognized best-selling author, scholar, speaker, and talk-show host. He is the author of over 20 books, including The Return of Christendom: Demography, Politics, and the Coming Christian Majority and The New Nationalism: How the Populist Right is Defeating Globalism and Awakening a New Political Order. Dr. Steve's popular YouTube channel (with nearly 800,000 subscribers to date and over a quarter-of-a-billion views) and podcast, (which consistently ranks Top 50 in the Daily News Category with over 4 million downloads in just over a year) daily showcases his expertise in the rise of nationalism, populism, and traditionalism throughout the world. A frequent guest on numerous talk radio shows, Dr. Steve is best known for his optimistic and upbeat analysis of current events in light of conservative trends which never fails to excite and inspire audiences all across the globe.
The Glorious Future of Faith, Family, and Freedom
How you are part of a worldwide patriot revolt
Why there's no reason to despair
How the world is currently experiencing the greatest religious renewal ever
How patriots are building parallel structures around the world
How demographic trends guarantee a more conservative future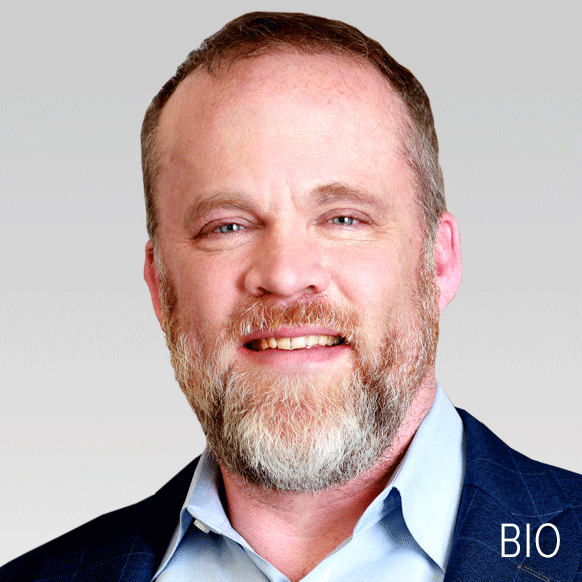 Ron White
Productivity
Ron White is a 2 time USA Memory champion and veteran of the United States Navy serving a tour in Afghanistan. After returning from his deployment to Afghanistan he set the record for the fastest to memorize a deck of cards in the USA and the record for the most numbers memorized in 5 minutes in the USA (167 consecutive digits). He has been teaching memory training seminars since 1991 and travels the world sharing with groups how to harness the power of their memory to increase productivity
How to Stay Productive
How to outperform the competition
Improve your memory with focus and systems
Discover how to give speeches from memory
Learn to remember what you read or learn
Understand how to develop a quick, sharp and healthy brain